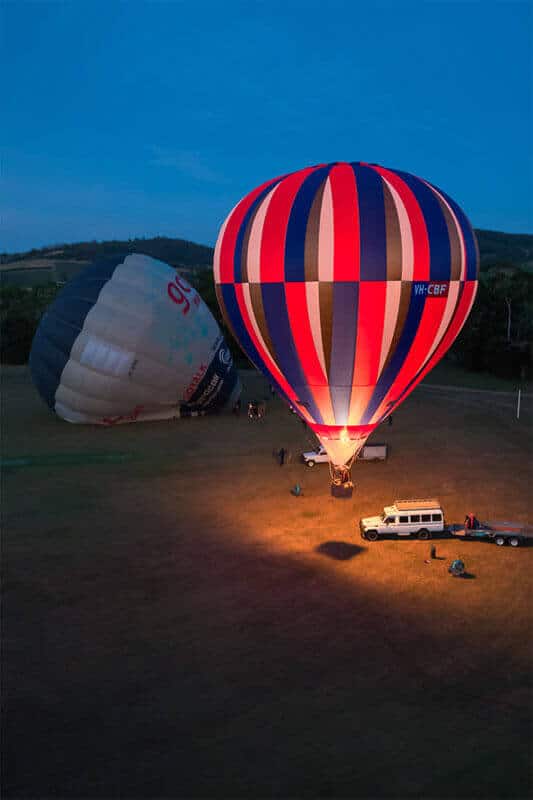 Thank You for this. Another tick for the bucket list. It was a great experience. Richly enjoyed the ride. Love country Victoria.
A Special thank you to Mark. He is so experienced. Good job.
Mark you are amazing.
Kaushi and Gnane
Transport
Self Drive / Own Car
Free parking at Chateau Yering Hotel
This is our customers preferred method of transport
Alternative Transport to Yarra Valley
Uber  click to website.  Highly recommended  by our customers.
Car Hire – Self drive allows you to enjoy the Yarra Valley on your own Self Drive Tour
Taxi / Cab
Free Parking at Chateau Yering Hotel
Public Transport
No early morning Public Transport options to the Yarra Valley
Melbourne Public Transport will not have you arrive on time for your hot air balloon flight.
Please arrange alternative transport.
Melbourne CBD Pick-Up
$ 45 pp – Minimum of two (2) passengers
Pick up from Flinders St Station / St Pauls Cathedral
Return journey via train from Lilydale Train Station – fast transport back to the CBD to avoid delays in peak hour traffic
Passengers to purchase their own train fare to Melbourne
Transfers can only be purchased with the $360 & $330 options
Complimentary transfers from Chateau Yering Hotel to Lilydale Train Station
Pick up reservation must be made at the time of booking and included on the Booking Form
Pick up fee non-refundable if the flight is cancelled at Chateau Yering Hotel or launch site
7 days notice required
Go Wild Ballooning cannot guarantee an available driver at short notice
Time Frame
Flight & Breakfast:   Allow approximately 4 to 5 hours
Flight Only:               Allow approximately 3 to 4 hours
General Information
Balloon meeting time is confirmed the evening before your flight when all passengers 'check-in' between 6:30pm & 7:30pm
Flight morning commences at our Yarra Valley meeting point –
Chateau Yering Hotel
42 Melba Hwy YERING 3770 approx one (1) hour before sunrise
Free car parking at Chateau Yering Hotel
Go Wild Ballooning transport passengers from Chateau Yering to the launch site & back again after the flight
Flight path and views vary daily depending on the weather
No two flights are ever the same
Balloon is inflated and we encourage passenger participation. This is also a great time to take photographs
The hot air balloon flight is approximately one hour with magnificent views of the vineyards, mountain ranges, the meandering Yarra River below with distant views of the Melbourne CBD skyline and Port Phillip Bay
Upon landing we encourage passenger participation in the deflation and packing up process
Participating in the balloon setup and pack up is optional, however passengers say that it enhances and adds to the whole ballooning experience
Arriving back at Chateau Yering Hotel we farewell our 'Flight Only' passengers
If your package includes breakfast we proceed into Sweetwater Cafe' for a gourmet breakfast including a glass of celebratory sparkling wine / champagne
Flight Certificate
Post flight all passengers receive a Flight Certificate via email as a memento of their hot air balloon flight experience with Go Wild Ballooning in Melbourne's Yarra Valley
What to Wear & What to Bring
Yarra Valley mornings are often cool so wear layers that you can easily remove as the day warms.
It is no colder in the air than on the ground.
Wear a jacket & sturdy outdoor shoes, high heels & thongs are not recommended.
The ground is often dewy so bring a pair of shoes and socks that you can change into after your flight.
Wearing a hat is recommended, the burners radiate heat and do not forget your sunglasses
Burners can sometimes drip water that may discolour or damage clothing, dress accordingly for an outdoor activity and avoid wearing favourite clothing
Go Wild Ballooning will not be responsible for damage to clothing & personal belongings or injury where inappropriate clothing and footwear has been worn.
Extras
Complimentary Inclusions
We welcome our passengers to enjoy everything that the Yarra Valley has to offer including-
Wine tasting at Yering Station Winery
Flight Certificate
Emailed to all of our passengers as a memento of your hot air balloon flight over the Yarra Valley with Go Wild Ballooning
Extra Bonus
If time is on your side follow our Yarra Valley Self Drive Tour
We have carefully selected our favourite award winning Yarra Valley venues for you to enjoy
Coming Soon
Free Wi-Fi
Request a call back
Please enter your name and number and we will call you back
Weather / Meteorology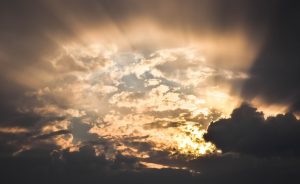 Ballooning is a weather dependant activity & the majority of our scheduled flights in the Yarra Valley do proceed
Our CASA approved pilots, trained in meteorology, will cancel if it is not safe to fly. Passenger safety is our first priority
No aviation flight is ever 100% guaranteed
Avoid following Melbourne weather forecasts and in particular long-range forecasts that are not relevant to ballooning in the Yarra Valley.
Go Wild Ballooning has registered access to detailed weather reports from the Bureau of Meteorology (BOM) specific to ballooning in the Yarra Valley.
Contact reservations to reschedule a flight cancelled by the pilot +61 3 9739 0772