Private Hot Air Balloon Flight for Couples, Proposals, Groups & Weddings
Fly with your partner or a group of up to twenty-four (24) friends, family or work colleagues in your own private hot air balloon
Midweek refers to Tues, Wed & Thurs excluding all Public Holidays
Weekend refers to Fri, Sat, Sun & Mon & Public Holidays
Exclusive Flight Rates
Couples – Two (2)  Midweek $1995 / Weekend Public Holiday $2895
Three (3) – Six (6) Passengers  Midweek $2495 / Weekend Public Holiday $3495
Seven (7) – Ten (10) Passengers  Midweek $3495 / Weekend  Public Holiday $4495
Eleven (11) – Sixteen (16) Passengers  Midweek $5195 / Weekend Public Holiday $5995
Seventeen (17) – Twenty Four (24) Passengers Midweek $7195 / Weekend Public Holiday $8295
Click & Add Breakfast – include a celebratory champagne breakfast post flight at Chateau Yering Hotel – $35 pp
CHRISTMAS DAY 2023 
Celebrate up high over the Yarra Valley
Exclusive Private Flight for  2 – 10  passengers  $5995 
Perfect for a family celebration or a group of friends
(Weekend / public holiday rate will apply. This offer is flight only and does not include breakfast. Book breakfast directly with Chateau Yering Hotel or your preferred Yarra Valley venue for a post flight celebration)
We are the only Yarra Valley ballooning company to offer 'free in-flight photography' to capture those special moments.  Available on most flights at pilots discretion.
Free car parking at our Yarra Valley meeting point, Chateau Yering Hotel
We transfer passengers from the meeting point to the launch site & back after the flight
Strictly non-refundable, reschedule to another day if your flight is cancelled by the pilot / valid for 12 months
Perfect for any special occasion – birthday, anniversary, proposal or group celebration
Submit a 'Exclusive Flight Booking Request Form'
Weekends often book out in advance, to secure your preferred date book well ahead or look at midweek dates that are more readily available
When submitting your Booking Request Form, you are required to provide a minimum of two dates you are available to fly.  We will always try to accommodate your first preference, however, the date we offer will depend on our availability and forward bookings.
Flight Date – book well in advance to secure a weekend or public holiday

Midweek flights are more easily available to book 
Receipt of payment in full within the given time into our bank account is customer acceptance of the flight date, our T&C's & specific product information provided.
A Flight Itinerary Confirmation will be emailed within 6 hours or the next business day
No changes accepted to a confirmed booking within 21 days of the flight date.
For more details click the button below to view our flight information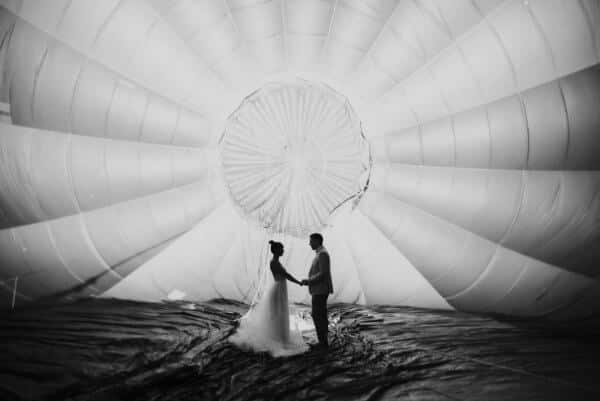 Image Copyright © Connor Vaughan
Add to your amazing experience, include luxury accommodation at Chateau Yering Hotel, our breakfast venue & balloon meeting point – chateauyering.com.au
In-house guests can arrange extras including flowers, chocolates, massage & champagne in advance through front office reception at Chateau Yering Hotel
P:  +61 3 9237 3333
W:  https://www.chateauyering.com.au – book and pay direct
Weather / Meteorology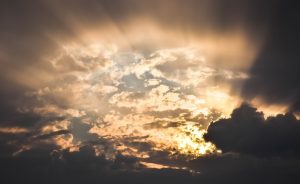 Weather & Meteorology

Our flying locations are chosen as they provide calm, cool air, suitable for flying hot air balloons
The majority of flights do proceed on the scheduled day
Commercial Pilots, trained in meteorology, re-evaluate the weather several times each morning
Avoid following Melbourne weather forecasts, in particular long-range forecasts that provide an overall view of the whole day & are not necessarily relevant to early morning hot air ballooning
Pilots have registered access to detailed weather reports from the Bureau of Meteorology (BOM) specific to ballooning in our flying locations
We see the sunrise on most flights
Hot air ballooning is a weather dependant activity
No aviation flight or activity is ever 100% guaranteed as weather is not an exact science
If your flight is cancelled by the pilot, we email a link so you can rebook & fly on another day
Enquiry Form
Please feel free to contact us for further information on any of our flights and packages. Simply fill out the form below, and we will respond to your enquiry within 6 hours or the next business day.